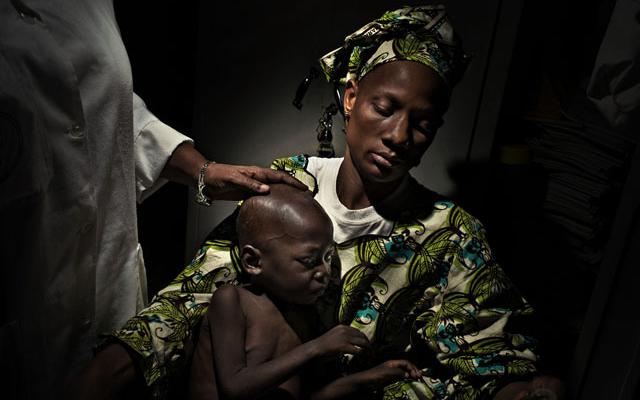 Access To Life/ A Quiet Revolution
Since the early 1980s, AIDS has ravaged the lives and livelihoods of millions of people. Nearly 30 million people have died from AIDS. But over the past few years, a quiet global revolution has enabled millions of people infected by HIV to live healthy lives.
In the early 1990s, when antiretroviral drugs became available, AIDS was transformed from a certain death sentence to a manageable chronic disease—but only for some. The expense of the drugs and their distribution prevented 95 percent of those living with HIV from getting access to them. International outrage that millions were dying because of economic disparity helped reduce drug prices and to create the Global Fund to Fight AIDS, Tuberculosis and Malaria in 2002. Through the Global Fund and the U.S. President's Emergency Program for AIDS Relief, the world began to invest in a massive roll out of antiretroviral treatment in more than 100 developing countries. Doctors and health care workers around the world have adapted complicated procedures to settings where people often could not access even the most basic care. Already, millions of lives which otherwise might have been lost are being saved. Equally important, providing treatment is becoming a central part of the efforts to prevent further spread of the disease.
In Access to Life, eight Magnum photographers document people in nine countries around the world before and four months after they began antiretroviral treatment for AIDS. Here are faces, voices, and stories representing those millions of people who by now would be dead if not for access to free antiretroviral drugs. These are people who are living with HIV, working, caring for their children, and experiencing the joys and struggles of being alive. However, there are also the stories of those for whom treatment came too late or where tuberculosis or other diseases brought their lives to an end. These show how the fight to bring access to AIDS treatment is a difficult one, often filled with setbacks as well as successes.
Photo: Paolo Pellegrin | Magnum Photos
I accept my HIV status and I live normally. Being HIV-positive is not the end of the world.
Téné Kané, patient in Mali