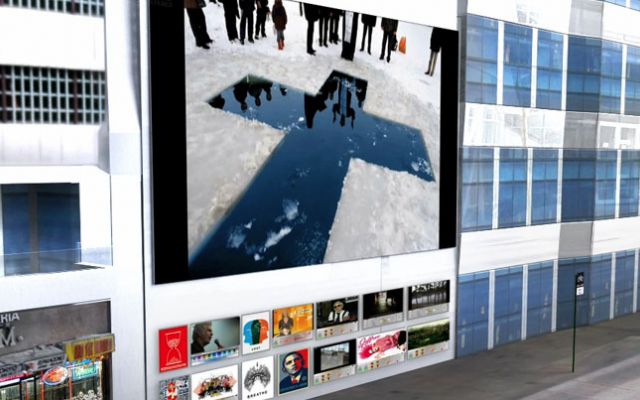 Between these two worlds – the post-industrial landscape of our present times, and the moving images mixing storytelling and community building of our tomorrow, there is US.
To bring together the wider world and the life of others – closer. To reflect our everyday life and local community with alternative stages. To replace today's static, loud, and useless brandmania by content that matters to us, that we have composed, and built to be shared.
For touch screens to touch us more, let us slide through the band playing next door, a home movie to be watched with people around, and the action of an NGO we can support while stepping out from the subway.
Time for us to re-appropriate our physical environment and make it a whiteboard of shared expression. We are the publishers. And the architects of the space we live in. Choice is ours.
Concept, CB | 3D Simulation, Capac Roberts
Digital culture has always been about customization and individuality: blogging your thoughts, designing monster houses in The Sims, Flickring your life, crafting unviewable MySpace backgrounds. It's all about creating a personalized aesthetic. After years of molding the digital world to suit our style, is it any wonder we want to do the same to the physical realm?
Clive Thompson – Wired, February 2009